Events Now Accepting Registration
Events Soon Accepting Registration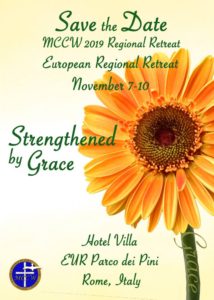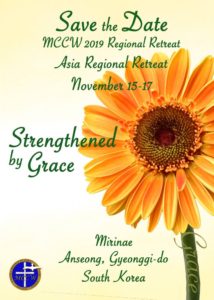 MCCW is a worldwide organization serving the more than 220 US military installations around the globe. To better serve our membership, MCCW is divided into six geographical regions: Northeast, Southeast, Central, Western, Europe, and Pacific.  Scroll down for pictures from our 2019 Spring Retreats.
Each region is led by a Regional Coordinator and Regional Board. These volunteers serve our Catholic priests and form women in the Catholic faith through retreats, days of reflections, online resources, and support for CWOCs.
To learn more about programs and resources in your region, or how MCCW can serve your local priest or chapel, contact your regional coordinator: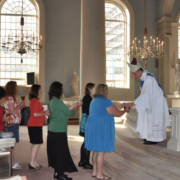 Connect with the Central Region on Facebook.
The Southeast region spans from North Carolina to Florida, and west until the Central Time zone.  The Southeast Region brings a little Southern hospitality to their activities and events and offers resources to key bases in  Georgia, Louisiana, North Carolina and Kentucky.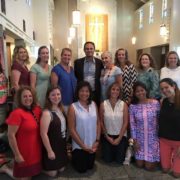 Connect with the Pacific Region on Facebook.
OCONUS locations in Hawaii and Alaska make up the Pacific Region and bring both an Aloha and explorer spirit to the  resources they offer to chapels and spouses in their areas.  Coming together alternately in each location provides a diverse landscape revealing God's greatness.
Connect with the Asia Region on Facebook.
For families stationed in Japan and Korea, MCCW recently launched a new region bringing resources and support closer to Catholic military wives of the region.  Previously included in the Pacific region, this area can now focus on offering unique events closer to where they call home.
2019 Northeast Regional Retreat
2019 Western Regional Retreat
2019 Central Regional Retreat
2019 Pacific Regional Retreat