0
Weeks
0
Days
0
Hours
0
Minutes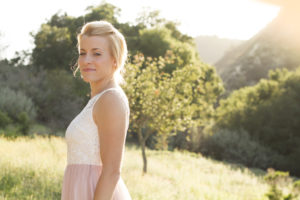 Emily Wilson is a young, energetic, Catholic musician and speaker who travels the world sharing her faith through witness and worship.
Emily planned to become a sports broadcaster and earned a degree in broadcast journalism, but felt called to use her education in speaking and presenting to spread the Gospel.
In the summer of 2016, Emily published her first book through Life Teen International titled I Choose the Sky. It is a scriptural devotion with reflections on seventeen women in the Bible and what we can learn from their lives, decisions, and encounters with Christ.
The heart of her ministry is helping every person she encounters recognize their identity and worth in Christ – she brings a message of hope that is moving hearts of all ages.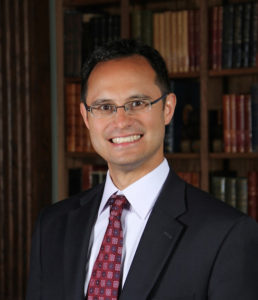 Dr. Edward Sri is a theologian, author and well-known Catholic speaker who appears regularly on EWTN. Each year he speaks to clergy, parish leaders, catechists and laity from around the world.
He is a founding leader with Curtis Martin of FOCUS (Fellowship of Catholic University Students) and serves as a professor of theology and Vice-President of Mission and Outreach at the Augustine Institute in Denver, Colorado.
Dr. Sri holds a doctorate from the Pontifical University of St. Thomas Aquinas in Rome. He resides with his wife Elizabeth and their eight children in Littleton, Colorado
Donna-Marie Cooper O'Boyle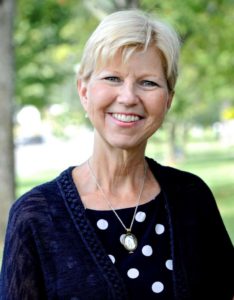 Donna-Marie Cooper O'Boyle is an award-winning Catholic writer, speaker, retreat leader, and host of Catholic Mom's Café and Everyday Blessings for Catholic Moms on EWTN. A wife and mother of five, Cooper O'Boyle was recognized as one of the Top Ten Most Fascinating Catholics in 2009 by Faith & Family Live. She enjoyed a decade-long friendship with Blessed Mother Teresa of Calcutta and became a Lay Missionary of Charity. For many years her spiritual director was Servant of God John A. Hardon, S.J., who also served as one of Mother Teresa's spiritual directors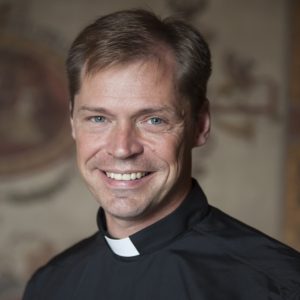 Fr Mark career as a published author began in his seminary days as he was in charge of daily mediations for young people on Catholic.org. His 2013 book Meditations on Vatican Art won best book in Catholic Publishing from the Catholic Publishers Association while it was a bestselling book in art and spirituality at Amazon for several weeks running. His second book Meditations on Vatican Art: Angels won similar awards and accolades as best book design in catholic publishing. He is currently authoring the Sunday Meditations with Ligouri press which will go out ever Sunday to a third of the catholic parishes in the US. His articles and interviews have appeared in various publications such as National Catholic Register, EWTN, Rome Reports, Alpha and Omega, Victoria and Albert Museum catalogue, and the Vatican Museums Bulletin.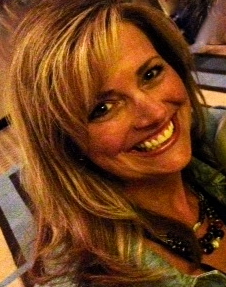 Kelly Wahlquist is a dynamic and inspiring Catholic author and speaker whose gift of weaving personal stories and Scripture together with practical advice allows her audience to enter more fully into what Pope Francis has called us to do—to live the joy of the Gospel with missionary zeal.
She is the Assistant Director for the Archbishop Harry J. Flynn Catechetical Institute in the Archdiocese of St. Paul & Minneapolis, founder of WINE: Women In the New Evangelization, and a contributing writer for CatholicMom.com and The Integrated Catholic Life—an eMagazine about integrating faith, family, and work.
Her book, Created to Relate: God's Design for Peace and Joy, inspires women to live fully their beautiful God-given gifts to build up the kingdom of God.
Kelly travels the country speaking on the New Evangelization in an effort to encourage all to spread the message of Jesus by living the joy of the Gospel. She resides in Minnesota with her husband, Andy, and their three children.
MCCW is prayerfully preparing an amazing four-day Forum for you! Some of the highlights include:
Opening mass at the stunning Immaculata, on the campus of the University of San Diego
Five amazing keynote speakers including Dr. Ted Sri, Donna Marie Cooper O'Boyle, Father Mark Haydu, Emily Wilson, and Kelly Wahlquist
Networking and fellowship time with your Catholic military sisters and chaplains
A tour and adoration and confession at the Mission Basilica San Diego de Alcala, the first of the historic California missions
Opportunities to learn about and shop for faith formation resources and other Catholic merchandise at the Vendor Fair
Time to explore and enjoy the gorgeous San Diego location
Sheraton San Diego Hotel
&

Marina
1380 Harbor Island Dr, San Diego, CA 92101
Please note that you must make your hotel and event registration separately, see Eventbrite for event registration. When booking, please reference the room block reserved under "The Military Council of Catholic Women" or "MCCW."
To book your hotel room online:
https://aws.passkey.com/e/49523850
To Call in Reservations:
tel: (877)-734-2726
Your $275 registration fee includes:
Daily buffet breakfast (Friday-Sunday)
One boxed lunch (Friday)
Daily coffee/tea breaks (Friday-Sunday)
Banquet dinner with choice of herb chicken or steak medallion (Saturday)
Five amazing keynote speakers
Taste of Mission reception to support to the Archdiocese for the Military Services, USA Seminarian Co-Sponsorship Program
Bus transportation for Mass at the Immaculata and Mass, Adoration, and Confession at the Mission Basilica San Diego
Convenient airport shuttle to and from hotel
(You will have the opportunity to enjoy some of San Diego's fantastic dining options for dinners on Thursday and Friday and during lunch on Saturday, at your own cost. Check out the area information section to learn more about area dining.)
Please visit Eventbrite. If paying by credit card, you can do so using the secure portal on Eventbrite. If paying by check, make checks payable to MCCW Worldwide, Inc. with "Faith Formation Forum" in the memo line, and mail them to
Military Council of Catholic Women
PO Box 4456
Washington, DC 20017
For general questions, contact ForumInfo@nullmccw.org
Please share this payment information with your chapel. If your chapel would like to make a payment via a wire transfer, please contact finance@nullmccw.org
Transportation Information
There is a free shuttle from the airport to the Sheraton that runs every fifteen min. Between 5:00 AM and 12:00 AM the shuttle runs every 25-30 minutes After boarding the shuttle, give the driver the name of your reservation and he or she will take you to the correct hotel tower (Bay Tower). Outside of these hours, guests may request a pickup by phoning the hotel directly. Outside Terminal 1, the pickup point is at the third island of the ground transportation area; outside Terminal 2, the second island. Self-parking is available at a discounted rate of $20 a day.