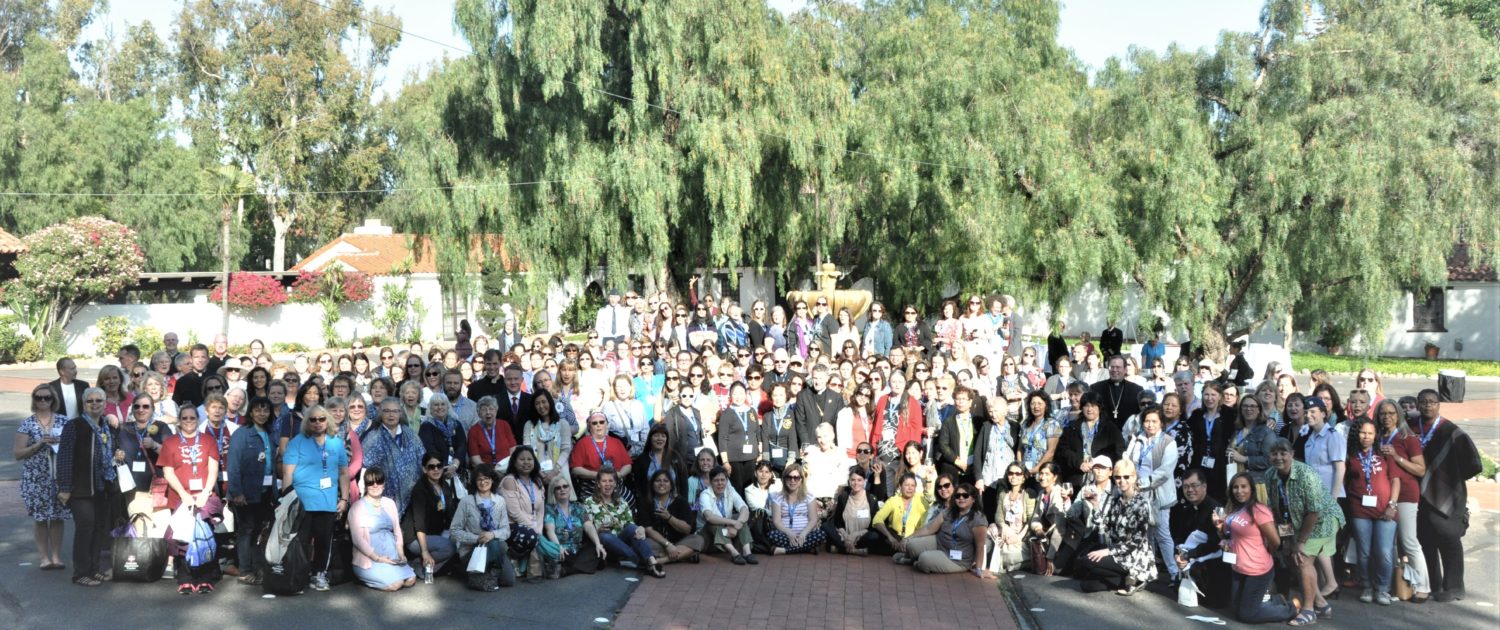 Reflections From Forum 2018
Check back soon for exciting news about Forum 2020
"We found on our journey, as well as in the place where we stopped, that they treated us with as much confidence and good-will as if they had known us all their lives." —St. Junipero Serra
Hard to believe that just weeks ago close to 250 military affiliated Catholic women from around the globe were gathered in San Diego, California.  The encounter was accompanied by 29 clergy and 15 Carmelite Sisters and a line-up of speakers second to none.  "If you knew the Gifts you were given" we pray you now do.  We pray that all of you who joined us at "The Well" will be able to feel just like St. Junipero Serra described.
We had the opportunity to pray and worship and pilgrimage and connect and reconnect.  The Forum has affirmed more than ever that we are all "Women at the Well" encountering Christ in various ways and shared experiences but always pointing others to the Sacraments and Church Teachings.  Good Examples are everywhere but Encounters transform.
We as a military Catholic community in women's ministry gather, proclaim, apply and go forth on mission in our daily lives everywhere we are SENT.
MCCW is growing, we acknowledge that IS only because of our women who attend our Regional Retreats and use our resources and attend Forum.  Thanks to the discipleship of all of you, pointing others to "The Well" of MCCW Worldwide.  Our retreats have doubled and our social media more than tripled. We need to continue the momentum. The Living Water must fill your jars, to be emptied out to others.
Thank you for your prayers and generous support of our GIFT GIVING program with our  Seeds of Faith and of our co-sponsored seminarians program, we raised over $30,000 in 2 years.
These GIFTS ensure we are accompanying women right where they are and will continue to benefit where all women go in our military catholic chapel communities in leadership, spirituality and service.
Our work and prayerful ministry will continue to add layers on our past success and our future endeavors. We are grateful for the GIFT of you!
Joyfully In His Service,
Michelle
Michelle Nash
MCCW Worldwide
President