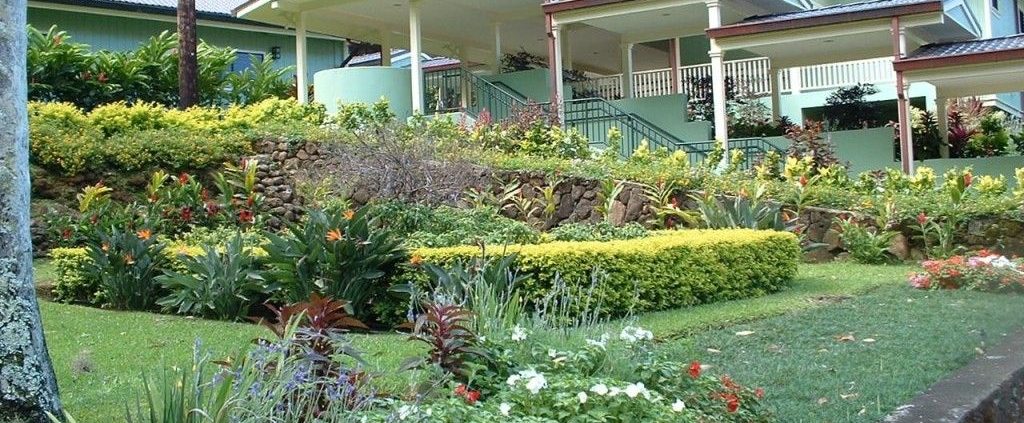 Strengthened by Grace
St. Anthony Retreat Center  
3351 Kalihi Street, Honolulu
Feb 7-10, 2019
"Be strengthened by the grace that is in Christ Jesus." 2 Timothy 2:1
Sisters in Christ,
Aloha Sisters in Christ,
We would like to invite you and encourage you to attend the MCCW Pacific Regional Retreat, Strengthen by Grace. We will spend our time examining facets of grace, all coming from our Lord Jesus.
"Be strengthened by Grace that is in Christ Jesus." 2 Timothy 2:1
This 4 day, 3-night retreat will be held on beautiful serene grounds in Kalihi Valley at the St. Anthony Retreat Center on the island of Oahu. Come, leave behind the distractions of life for a time long enough to allow his graces and a conversion of heart that is critical to deepening one's faith. You can look forward to spending your time retreating in prayer, reflection, and meditation through Adoration, Confession, Spiritual Hula, Daily Mass, Divine Mercy, Healing Service, Stations of the Cross, and Lectio Divina. You will have an opportunity to hear and participate in talks with our local Clergy, Daughters of St. Paul, and the Sisters of the Sacred Hearts of Jesus and Mary.
Blessings,
San Juana Morante
Pacific Region Coordinator
Full details are available on our EventBrite link including logistics, cost, what's included and more:
Eligibility
If you are a female, 18 and older, AND affiliated with the military (all branches-active, guard, reserve, dependent, retired, DoDEA, contractor) – we would be honored to have you attend this retreat! Please note: You do not need to be a leader in your community or a member of a CWOC, we do have women who attend from installations where there is not an active CWOC and we would be happy to have you!
How to Register
All registrations must be completed on Eventbrite. All sales will close on 24 January 2019. There is limited time, so if you are interested in attending, I highly encourage you to register as soon as possible.
Cost of Attendance
The Registration Fee is a nonrefundable per person fee paid through Eventbrite before January 24. Options include:
-$330 4 days, 3 nights stay with twin accommodations in the historic Sacred Heart Hall or the Immaculate Heart Hall
-$240 4 days with all meals, come and go as you please with no lodging provided
-$225 2 days, 1 night (Sat/Sun) stay with twin accommodations in the historic Sacred Heart Hall or the Immaculate Heart Hall
-$195 2 days (Sat/Sun) with all meals, come and go as you please with no lodging provide=-
Paying for Registration
When completing online registration make one of the following payment selections:
Choose ONLINE at Eventbrite via CC (Small Fee $11-17)
Choose MAIL-IN/INVOICE then mail a check
MCCW, Inc. (Pacific Region)
PO Box 4456
Washington DC 20017-999
If your CHAPEL is paying by invoice please read and choose "MAIL-IN / INVOICE" ticket
Chapel Subsidy Payments – Chapels pay by electronic transfer.

Local Chapel CWOC/MCCW presidents please email the MCCW Financial Manager finance@

null

mccw.org and registrar@

null

mccw.org to advise the following:

Chapel Name (Base/Post)
POC: Parish Coordinator and/or CWOC President (Please include emails and or phone numbers.)
Names (& contact info) of registrants receiving a subsidy and the amount
PO Request: Date Approved
Date of payment by DFAS – Ask your Chapel NCOIC to communicate with DFAS on the payment date.
Amount of subsidy per person being paid
An invoice will be provided once we receive your email with the information.
Scholarships Available
If you are in need of financial assistance for the lodging and meals portion, the Abbey has so graciously offered a very limited amount of scholarships for that portion. Please email centralcoordinator@nullmccw.org for more information.
Lodging
There will be basic linens and towels provided. The rooms are in historic buildings and accommodations vary with dormitory style and communal showers and restrooms.
Bring personal items, spiritual items (rosary, bible, veil/pashmina), toiletries, and any additional comfort items. We also recommend bringing earplugs if you have trouble sleeping with roosters. Rooms are sparse, with twin bed and a small nightstand.
About the Retreat Center
St. Anthony's is Honolulu's oldest Catholic retreat center.  They are proud to serve their community. From the lush green well maintained grounds to the guest accommodations, they strive to make retreat experiences a time to encounter the Lord.   They offer two Chapels, historic buildings, outside walking stations of the cross, shrines, walking paths, beautiful gardens, and landscaping.  Please do not pick any flowers.  They are there for shared enjoyment.
Check-In
Check-in will be offered each day.
Thursday, February 7 at 5 pm: The retreat team will be waiting to welcome you with light refreshments outside on the Sacred Heart Hall lanai from 5-6 pm. You will be escorted to your room where you can place your personal items and then enjoy fellowship with your retreat sisters. Dinner will then be served at 6:15 pm.
Friday, February 8, 8-8:45 am
Saturday, February 9, 8-8:45 am
Please consider bringing cash/checks as there will be items available for purchase and daily mass offerings taken during the retreat.
Parking
I have attached a map. Please park in parking lot 1, 3, or 4. Lot 3 is closest to where we will be staying. These are the parking lots on the right-hand side when you drive in. There is only one entrance, titled "Kalihi street entrance" on the map. Please drive in and drive straight, follow the road and you will see Immaculate Heart Hall in front of you and Sacred Heart Hall on the right-hand side. We will be waiting to welcome you on the outside lanai:)
Are Children Welcome?
No, unless they are nursing infants/non-mobile. Day-trippers: nursing babes are allowed. No mobile infants and no other children under the age of 18 are allowed. This is the policy of the Retreat Center.
Food Options
Thursday- light refreshments, followed by a full dinner.
Friday- breakfast, lunch, dinner;
Saturday: breakfast, lunch, dinner;
Sunday: breakfast.
If you have any food allergies or other dietary restrictions, PLEASE note when registering so accommodations can be made to every meal. We do not want to have any emergencies or have anyone not receive a good nutritious meal. All dietary needs can be met.
Refunds
The Registration Fee is not refundable; however, you are able to transfer your registration to another woman. Please Contact Brenda Nonnweiler at brendanonnweiler@nullgmail.com if you need to transfer your registration.
Recommended Attire
Please dress comfortably but with a spirit of respect for the spiritual nature of the retreat facility. Temperatures in February will range from 78 high 63 low. Please consider bringing a sweater, rain jacket/umbrella and comfortable shoes for walking the stations of the cross.
We will have outdoor activities to include walking outdoor stations of the cross, and evening fireside fellowship. Consider bringing bug repellent, comfortable shoes, and a sweater.
Discernment
We will have discernment for the MCCW Pacific regional board. Here is a link of available positions and a contact sheet for you to review. More information will be provided at the retreat regarding discernment and the positions.
http://mccw.org/wp-content/uploads/2019/01/st-anthony-retreat.jpg
768
1024
mccwadmin
http://mccw.org/wp-content/uploads/2017/05/cropped-MCCW-Icon-Logo-180x180.png
mccwadmin
2019-01-18 21:10:03
2019-07-10 14:43:57
Pacific Regional Retreat 2019