Consider this: whoever sows sparingly will also reap sparingly,
and whoever sows bountifully will also reap bountifully.
2 Corinthians 9:6
MCCW-Worldwide operates solely with the service of our dedicated volunteers from all corners of the globe.  From local parishes to the Worldwide board, women of all ages step up to offer their time and talents to build a strong community of faith for military women.
MCCW is entirely resourced through the generous support of designated offerings and is actively applying for grant opportunities. All of the funding we receive directly supports programming to grow and strengthen Catholic military communities.
Gifts or designated offerings to MCCW-Worldwide, Inc. are fully tax-deductible and may be mailed to:
Military Council of Catholic Women-Worldwide, Inc.
PO Box 4456
Washington, DC 20017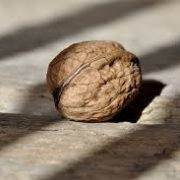 MCCW has built its stewardship program around St. Paul's teaching in Corinthians. We believe that our Catholic military communities will see a great harvest because of the generous and bountiful gifts of time, talent and treasure MCCW receives from individuals, families, and chapel communities.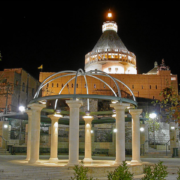 Sponsorship Opportunities
Every two years, MCCW hosts its Faith Formation Forum where hundreds of military-affiliated women experience three days of formation and evangelization. From major Catholic speakers to small breakout sessions, there are numerous opportunities for sponsorship during this event. For more information, email the MCCW Stewardship Coordinator.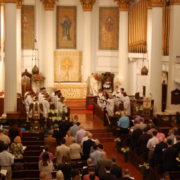 Generous gifts to MCCW today will grow into fruitful faith lives in future generations of military women. Plant the seeds of that legacy by designating a set amount or a percentage of your estate for MCCW.  To learn more about planned giving, email the MCCW Stewardship Coordinator.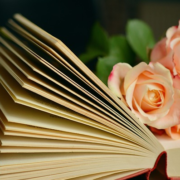 The body of Christ is made up of many parts, each playing a special and unique role. Meet our Board to learn more about the women currently serving around the world. Perhaps you have a gift you can share. See below for MCCW's specific needs at this time.
MCCW History Team
Policy and Procedures Writer
Finance/Stewardship Intern
Don't see a good fit, but still want to help? Email the MCCW President to learn about other opportunities to serve our military sisters in Christ.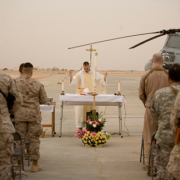 Did you know that AMS chaplains serve over 1.8 million faithful Catholics across the military and VA? Our need for priests is great!  Providing for the spiritual and sacramental needs of men and women in uniform and their families is an essential task, and priest-chaplains are in higher demand now than ever before. Christ needs men to answer the call to the chaplaincy for the good of the Church, the country and the world and those men need our support.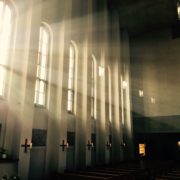 MCCW relies on the generous support of our military chapels through designated offerings to make its programming and resources available to all military-affiliated women and chapels. Funds received from designated offerings help MCCW provide a variety of MCCW programs and resources. 
Click below to find out how your chapel can schedule a designated offering.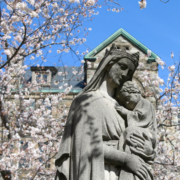 Looking for the perfect Confirmation gift, Christmas gift, or wanting to update your spiritual reading?  Check out the Catholic Company!  
MCCW enjoys a partnership with the Catholic Company where every time you shop through the Catholic Company's MCCW portal, 12% of your purchase is donated directly to MCCW.  You'll know that you are shopping through the MCCW Portal when the top of the webpage reads, "Your Order Supports:  Military Council of Catholic Women – Worldwide."  Thank you for the support!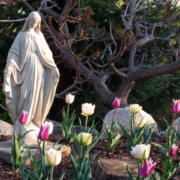 Now you can support MCCW simply by doing what most of us already are…shopping on Amazon.  This program turns your everyday shopping for home and office into a charitable donation for MCCW.  The steps are easy and there is no cost to you.  The donation is a percentage of your regular shopping.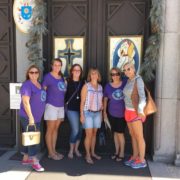 MCCW offers MCCW and CWOC pins as well as Mothers Prayers booklets. 
MCCW pins: $3
CWOC pins: $3
Mothers Prayer booklet: $2 suggested donation
New items will be available in time for the 2020 Forum and will be featured on a new MCCW store page so check back late this fall.
To order, please use the Order Form below and direct questions to Brenda at swag@nullmccw.org