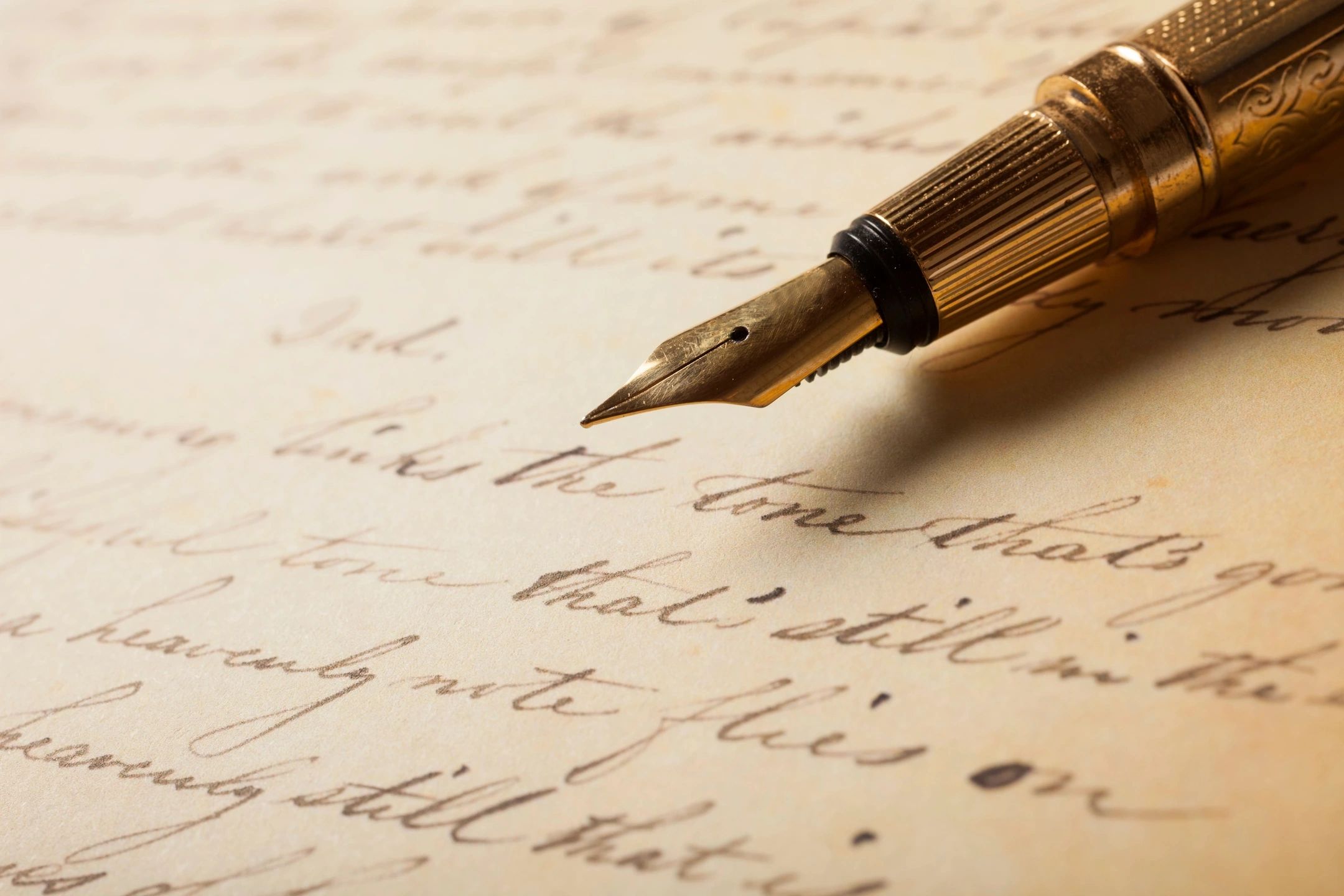 When God Calls: Our President's Pen for October
Sometimes I wonder why God called me to this role at this time.  Ministry seemed like a far-removed calling.  Yet…
I'm not a cradle Catholic, and my Protestant family ran an international missions foundation for years.  In high school, I had a crisis of calling.  I wondered deeply what God wanted from me.  I felt no call to be in the family ministry business, and anything less than His ministry seemed–well, LESS.  
When I was at a summer youth camp in 1986, God clearly gave me a life verse.  It was as if the clouds parted, and He told me He had a plan, but it was not now, but a future call on my life.
But how future? Five years, ten years, or more?
Write down the vision;

Make it plain upon tablets,

so that a herald may run with it.

For the vision is a witness for the appointed time,

a testimony to the end; it will not disappoint.

If it delays, wait for it,

It will sure come, it will not be late.

Habakkuk 2:2-3.
Over the years, I reflected and returned to the anchor this scripture provided in my life. Every single time, the part that echoed in my mind was "the vision awaits an appointed time," and I KNEW that time was not yet.  So I put the scripture back on the shelf and waited. 
It was more than five years.  More than ten years.  More than twenty years.  Yes, even more than thirty years.
Then, God asked me to contribute my experiences to MCCW.  Ministry? Finally, was He asking me to step into service for His kingdom?  I spent time in communications and stewardship, and suddenly, after three years, God withdrew His voice and led me to step aside from MCCW for a time.  Little did I know it was because he was nourishing my soul for the next step.
Fast forward, and I arrived at 4 am at Forum 2022.  I was exhausted, yet God woke me up at 8 am to be present for Katie McGrady's keynote.  From the moment I walked into the back of the room, the Holy Spirit was moving in my heart and spirit.  His voice and call continued to echo through adoration, key luncheons, discussions about discernment, and contemplative prayer.  
I tried so hard to run the other way.
Yet, when I sat at the discernment table, despite all my reasons why this wouldn't work, God asked me to trust Him and to open my heart and life to what He had in store for me.  
So, here we are just over six months since I gave my nervous Fiat.  I've had moments of extreme joy working with our board.  I've had moments of imposter syndrome—how can I fill the shoes vacated by many of our previous faithful leaders? What does God want from me at this moment?
As we entered this month, I struggled to juggle my full-time job, the role of caregiver to an elderly surviving parent, the life of a spouse holding down the fort during deployment, and the need to nurture the core of our MCCW leadership team.  I felt overwhelmed.  Pure and simple.  
And, yet…
There I sat in church on 2 October 2022.  I had a fellow MCCW board member beside me. I had a new CWOC friend behind me. I had a unit neighbor a few pews back. Again, the clouds parted, and God reminded me of the life verse He gave me so long ago.   
For the vision awaits an appointed time;
    it speaks of the end
    and will not prove false.
Though it lingers, wait for it;
    it will certainly come
    and will not delay.
Y'all, the scripture reading cycle was put in motion in 1969–more than 53 years ago and before I was even born.  God knew way back in 1986 (another Cycle C year by the way) that I would be sitting in a pew in Fort Bragg, North Carolina, in 2022, hearing this scripture proclaimed in the Mass readings. 
What? Seriously?  The moment almost brought me to my knees in awe. 
God knew that I would question my calling to His vision for my life?
God knew I would need this exact affirmation and encouragement to trust His call on my life?  
God knew that I would one day find myself in a role building solid foundations for women's ministry?
Wow. Just wow.
And you know who He gave me to sit beside me that day? Nope, not my husband.  He was deployed–again.  No, He gave me someone who intimately understands the struggle with our daily fiat and the conflict with our busy lives – He gave me a fellow sister in Christ and MCCW volunteer.  
I offer this story simply to ask you this question…where is God moving in your life?  What is He asking you to do to draw closer to Him? How do you need to lean in and trust His call on your life?
I cannot say it will be easy.  
I cannot offer any more profound wisdom than this…trust in Him, and He will bring to pass His vision for your life. 
Holding you all in prayer,
Bevin