Aloha! Our team welcomes you to the MCCW Pacific Regional  Retreat.
The Pacific team is so excited to share with you in time for prayer, reflection, adoration, and peaceful relaxation spent on the beautiful grounds of St. Anthony Kalihi Retreat Center. This year's theme "Christ in Me" will be explored and incorporated into all of our sessions. We hope you walk away with a renewed belief in what our Lord offers each of us when He is placed at the center of our lives. Our three days will be filled with time for fellowship, prayer, connection with other military women, and most importantly, an encounter with Jesus Christ.
Start packing your bags, make room in your hearts, and pray leading up to the days we will spend together.
Again, thank you for committing your time to grow in faith.
Your Sister in Christ,
Jackie Lynn Yoo
Pacific Regional Coordinator
This year we are excited to offer a few $100 registration scholarships provided by MCCW-Worldwide available on a first-come, first-served basis.  If you wish to request this need-based scholarship please email finance@mccw.org.  We will award scholarships based on the email timestamp of each request.  They are limited to spouses of E5 and below and O3 and below and you will be required to provide a letter of good standing from your priest. Recipients will be notified by email of their conditional approval within a week of requesting a scholarship and then have ten days to provide any required documentation.  If you do not provide a letter of good standing by the deadline, the scholarship will go to the next person on the list.  
Retreat Location Description
St. Anthony Retreat Center invites individuals and groups to share the quiet atmosphere of Kalihi Valley.
All persons whose philosophy and spirituality are in harmony with that of St. Anthony Retreat Center are welcome to spend time in prayer, reflection, and meditation.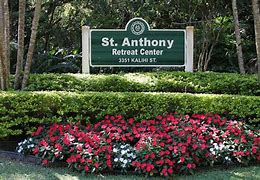 Over 100 years ago, Bishop Libert Boeynaems purchased approximately 124 acres in Kalihi Valley with the expressed purpose of opening an orphanage for children. Bishop Libert asked the Sisters of the Sacred Hearts of Jesus and Mary to run this home for children. In 1909, the Sisters welcomed 12 girls in the home. The community of Sisters included Sisters Marie Bernadette, Fabia and Marianik, with Mother Alexandrine as superior. St. Anthony's Orphanage was popularly known as the Kalihi Orphanage until the late 1940s.
Through the years, generous benefactors and community organizations — civic and military — have assisted in the expansion and renovations of this institution as well as the enhancement of its grounds.
St. Anthony Home's service to the community-at-large as a foster care facility ceased in the 1960s. Sister Marie Gertrude in response to the Church's need for retreat facilities, converted St. Anthony Home into a retreat facility in 1974. The Center was expanded between 1999 and 2008 with private rooms, cottages, dining hall, and conference rooms.
Today, St. Anthony Retreat Center continues to be a welcoming place for those seeking silence, tranquility, and inner peace. The Center offers group and directed individual retreat experiences.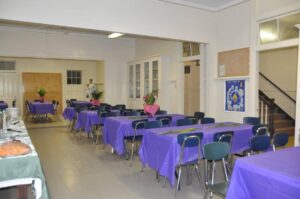 Logistics
Check-In Time: 6:00 PM
Check-Out Time: 12:00 PM
Cost
The two-night VIP room is $300/person and two-night double occupancy rooms are $225/person.  Both include lodging, meals, event costs, and retreat supplies.  There is also a one-night double occupancy ticket available for $180/person.
Daytripper registration is $135/person and includes 2 meals without lodging.
Recommended Packing List
It is recommended to bring a personal towel and pillow to provide you with comfort if remaining overnight. Personal vehicle parking is allowed, so should you need to purchase items ( i.e. toiletries, snacks, etc.) you must drive off the retreat campus.
Our MCCW retreats always recommend bringing your Bible, a prayer journal, your Rosary, other prayer-aids, any medications, toiletries, and weather-appropriate attire as you spend time connecting, uniting, and being inspired throughout the weekend.
Contact Info
For general support with retreat registration and tickets, please email directorrc@mccw.org.  For information on scholarships or invoicing, please email finance@mccw.org.

All registrations must be completed on Eventbrite.
All sales will close on February 1, 2023.
Space is limited. We highly encourage you to register as soon as possible. 
Have a question or need to talk? Please email Jackie Yoo at pacificcoordinator@mccw.org.