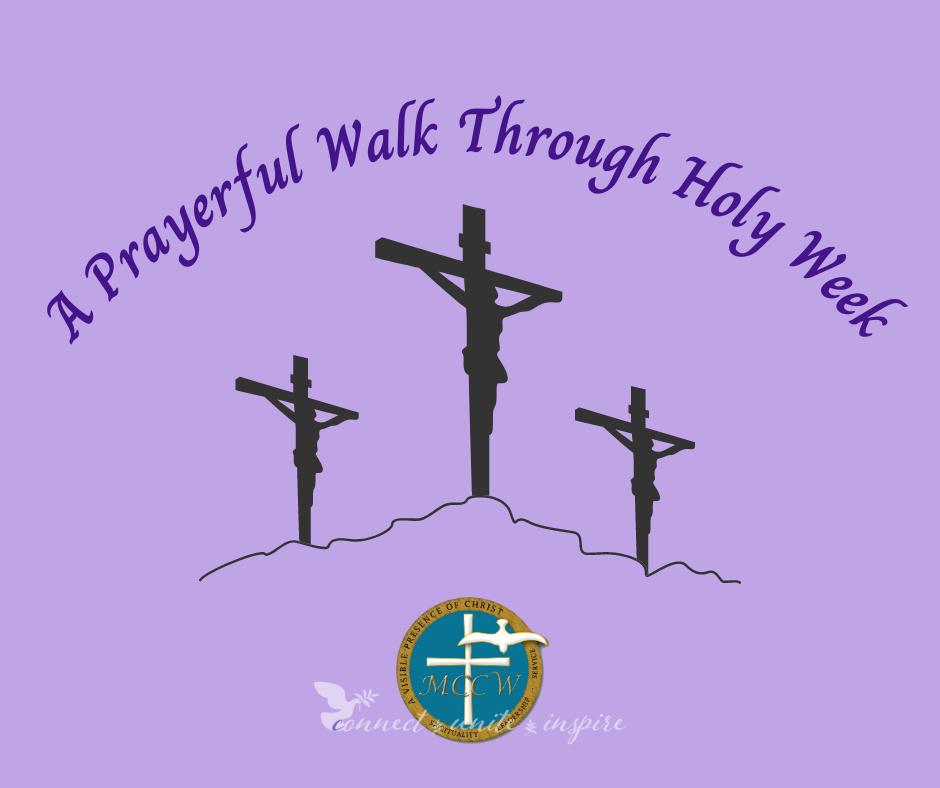 A Prayerful Walk Through Holy Week
Several years ago, while serving as a Catholic Religious Education Coordinator, I saw my plans for a prayerful religious education Holy Week derailed as the pandemic shut down the world. Thrust into an environment that facilitated online learning, I was grateful for my knowledge of social media, the internet, and especially YouTube, as I frantically searched for ways to enhance the practice of the Faith during a time in which we were unable to gather in community. 
As Holy Week neared, I stumbled on a video recorded by Fr. Mike Schmitz for Ascension Press, years prior to the pandemic. It helped me generate some questions which were posed to the families in the faith formation program, and has subsequently helped me deepen my own relationship with our Lord's sacrifice during the days of Holy Week.
This year, as MCCW-Worldwide crystalizes the focus on development, discernment, and discipleship, we have created a prayerful guide to help our members, both in chapel groups and as individuals, to enter deeper into the 3D focus while also prayerfully walking through Holy Week. 
In order to get the most out of the attachment provided below, please be sure to view the video by Fr. Mike Schmitz, as his brief introduction to "Praying Through Holy Week" formed the framework which enabled us to provide this 3D-focused, prayerful guide for Holy Week.
Download "A Prayerful Walk Through Holy Week" by clicking on the image below. The guide is written to coincide with the Saturday before Palm Sunday, as explained by Fr. Mike's video.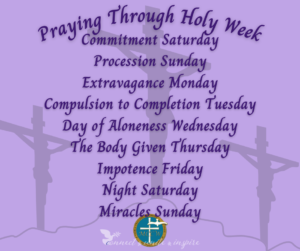 A Prayerful Walk Through Holy Week – MCCW
Be sure to share this with your chapel communities and touch base with us, if you found this prayerful guide helpful!
In Christ,
Anni
Director of Communications