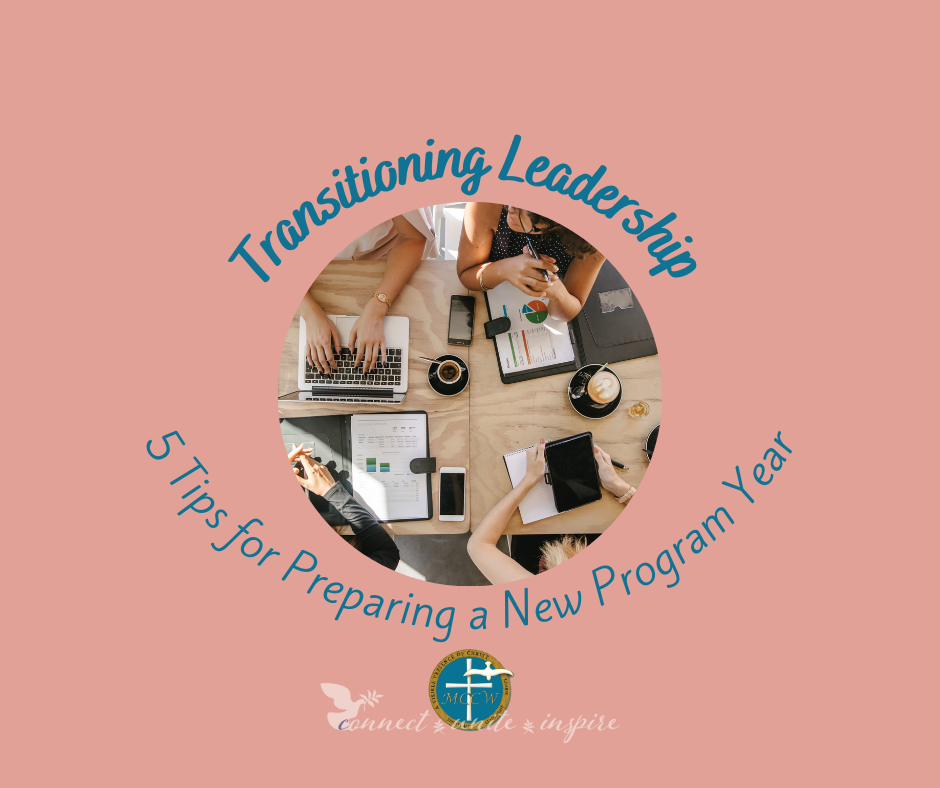 Transitioning Leadership: 5 Tips for Preparing a New Program Year
The month of May typically ushers in the start of PCS season, graduations, end of school, and end of the program year for most Catholic Women of the Chapel (CWOC) groups throughout the world. Often, our CWOCs are holding discernment for new leadership, or even voting to see which members will be placed in which leadership positions. Moreover, there might be some woman preparing to PCS to a duty station without an existing CWOC, but God is working on her heart to call her to His service within the Catholic community.
No matter where we sit, May offers us a period of transition. And, as the calendar approaches the months of June, July and August, and chapels begin preparing for their new program year in the fall, here are some handy tips and resources for you!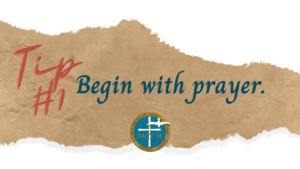 Tip #1
Begin with prayer. 
3D Focus: Discernment
Discernment is a huge part of any transition. Where is God placing you in service of Him? Ultimately, He is the reason we are called to serve. He doesn't always call those who have the particular skills needed for the role; instead, He equips those who answer His calls, often by placing other supports in our network. 
A wise spiritual advisor priest-chaplain once shared, "When you are doing God's will, you will have peace in your heart. The road may not always be smooth and easy, and inevitably it won't be because the devil will try to derail you. However, in your heart, there will be a calm peace, even as you encounter obstacles." 
Take all decisions to prayer. Ask the Lord to shine His light on the areas of your life in which He wants you to bring His loving hands and feet of service. As it pertains to CWOC planning, be straightforward in your prayer, asking the Lord to help you identify areas of current strengths, areas for growth, and to equip you with the willing servant-leaders who are willing to undertake the work to run a meaningful ministry.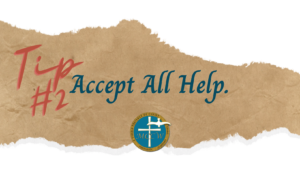 Tip #2
Accept any offers of assistance.
3D Focus: Development
Many times women, for one reason or another, eschew the titles and official roles that go with leadership positions. However, women are willing to serve in a less "official" capacity. Therefore, be open about what you would like to see within your CWOC, and ask for women to assist. 
Whether women rotate a list through of providing snacks for a CWOC meeting (traditionally a role of "hospitality"), offer to greet new members at meetings and get them situated (traditionally a role of "welcoming"), or even offer to assist with the "background" work of creating flyers, brochures, managing the CWOC Facebook page, or taking child care/Watch care numbers, there doesn't always need to be an official title. 
Many hands make light work, and a successful CWOC taps into the gifts each member brings to the group. Even if women are "simply" showing up to attend a meeting for spiritual nourishment, her participation as a group member is invaluable.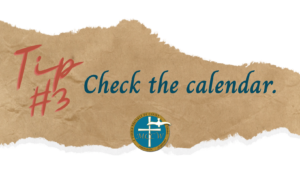 Tip #3
Be aware of the calendar.
3D Focus: Development and Discipleship
Many installations offer "Back-to-School" drives or other resource fairs toward the end of PCS season. These events are critical for letting women know that CWOC exists at your chapel! Most chapels will have a table for their resources. Consider acquiring your own CWOC table which will have flyers, perhaps the study with which you plan to kick off the year, and other frequently asked questions for your particular group. Be sure to coordinate with other women in your group to see who will be manning the table at all times – ready with a smile and welcoming word to women and families who are getting their feet wet at your installation!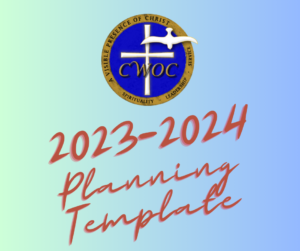 Furthermore, consider downloading and filling out the CWOC planning calendar for the 2023-2024 program year. The template can also be found under the "Tools for Women's Ministry" in our resource section under the Inspire tab. Ideas for MCCW Signature Programs are already provided under certain key months, as are important feast days to consider when planning your program year. 
Be sure to sit with your local school calendars for their spring breaks, fall breaks, holiday breaks, and more, as well as your installation's training calendar to annotate expected "Days of No Scheduled Activities' (DONSAs), Training Holidays, military balls, etc. The installation calendar is something you can easily coordinate to view with your regular chapel staff. Finally, keep track of important dates identified by your Catholic community, such as a community picnic, priest-chaplain's ordination anniversary, patron feast's day, etc.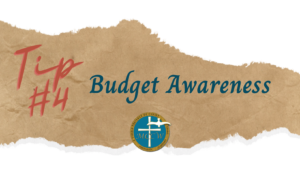 Tip #4
Keep an eye on your budget.
3D Focus: Development
Each installation chapel has its own budget which allocates funding to CWOCs. However, some chapels don't have enough funding to cover operating expenses for CWOC. Incoming leadership needs to know the operating budget, and the point of contact for questions related to budget at the chapel. 
Can your chapel offer child-care/Watch care? Does your CWOC have a budget for meeting materials such as pencils, pens, notebooks? Is there room in the budget for materials for your resource fair (i.e. bulk bookmarks from Oriental Trading Co., or bulk medals for backpacks provided from Autom)? Is there room in the budget for ordering supplies for ladies' nights out, special Advent or Lenten program supplies, craft projects, etc.? Is your chapel planning to assist with sending women to Forum 2024, and if so, when do you need a proposal submitted to guarantee some funding?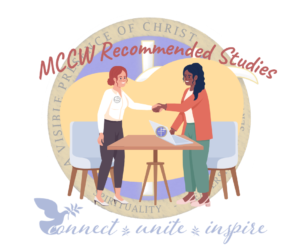 Because CWOC focuses heavily on adult faith formation for women, which budget is your curriculum coming out of for the year? Be sure to check out our newly compiled Recommended Faith Studies under the "Tools for Women's Ministry" tab on our resource page, for ideas on various studies and resources for your upcoming year.

If you need other advice on this particular topic, don't forget to check out our "Tips for Chapel Groups Requesting Funding," available under our "Tools for Women's Ministry" tab. Each military branch has its own modus operandi, and therefore, your best course of action will be meeting with your priest-chaplain and/or pastoral advisory council to not only gauge your operating budget, but to anticipate upcoming expenditures, and to coordinate to learn your installation's best practices for submitting purchase order requests and more.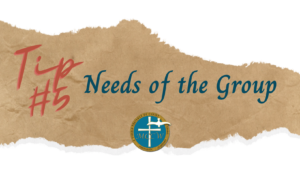 Tip #5
Consider the needs of the group.
3D Focus: Discipleship
One of your first meetings should be with your priest-chaplain overseeing the group. What are his hopes, desires, expectations of a CWOC for his Catholic community? From there, look at the next steps forward, including curriculum, activities, etc. for the group.
Each CWOC has its own personality and its own set of standard operating procedures. Perhaps your CWOC already has bylaws in place, or maybe they need guidance implementing them. Perhaps the CWOC has previously chosen to not use bylaws to assist them with operating within a military chapel environment. It is good to know how your CWOC currently operates, and ways that it can run more smoothly and efficiently. If your group doesn't have bylaws, and is looking to implement some for the 2023-2024 program year, don't forget to check out the "Sample Bylaws for Chapel Women's Ministry" available under the "Tools for Women's Ministry" tab on our website's resource page.
One of the best ways to consider the needs of the group is to meet with the outgoing leadership. If the leadership is not available, then look to the women who comprise the majority of the attendees, and seek their guidance. Honor the role that the retiree community brings to your chapel groups because often they have a keen insight into what has been effective in the past, and how they can best support your mission to connect, unite, and inspire women within your community going forward.
Maybe your group is in a rebuilding phase, and you are trying to reach more active-duty and/or their dependents. If that is the case, competing and often demanding work schedules, school schedules, and appointments is something to consider. It is also important to consider the studies that you are choosing. Many mothers with young ones at home will have little time to complete "homework" outside of the meetings, and will deter them from investing time in a group which requires heavy reading or homework between sessions. 
Sometimes, weekly meetings are too frequent for everyone to participate; yet, only monthly meetings create difficulty for a sense of connection with women in the community. Striking a balance between too frequent, and too infrequent of meetings is critical. A good balance is to have one monthly meeting devoted to fellowship, fun, games, and activities; the other meetings of the month allow for a deeper faith-based study for women who are able to commit to the demands of whatever curriculum is chosen.
If you need to gauge more information about the needs of the group, consider using the summer months to poll already existing members, meet and converse with women who might not already be attending your group, and consider a community-wide survey distributed after Mass in the early summer months.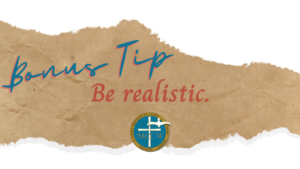 Bonus Tip #1
Be realistic.
3D Focus: Discernment, Development, and Discipleship
As incoming leadership, you do not have to do all the things.
Again, as incoming leadership, you do not have to do all the things!
Serving as CWOC leadership is a calling. It is a secondary vocation. It is secondary to your primary vocation. If you are married, your primary vocation is your sacramental marriage. If you have children, your secondary vocation is to your children. Leadership and volunteering in any capacity within CWOC becomes your tertiary vocation – or, an avocation. 
Be realistic with what you are able to offer to your CWOC in regard to your time, your talent, and your treasure. In the words of the aforementioned priest-chaplain, everything you undertake on CWOC leadership "should enhance your primary vocation," and if you are a mother, should also enhance your secondary vocation of motherhood. 
If you cannot commit to facilitating an evening group to better meet the needs of female active-duty soldiers/sailors/airmen/marines, etc., then find someone in your group willing to do so. If nobody else is available to assist with an evening group, don't try to "do it all," and just be honest – put an evening group on a list of ways you would like to see your group grow… at a later date. 
If you are uncomfortable attending resource fairs or speaking at welcome briefings, or have childcare conflicts during those times, find someone who feels better equipped. Sometimes, God is calling us to step outside of our comfort zone and grow in skills that we don't even know we possess; but, other times, such as the need for childcare, it is okay to give a "holy no," and pass on the opportunity to participate.
If you find your home life unbalanced because of your commitments to CWOC, rethink all that you are trying to do, and consider tabling certain commitments and obligations until a better time, or another person, can assist.
You do not have to do all the things!
This article does not address all the tips that are important for planning for a successful CWOC program year, but rather highlights many important things to keep in mind as you plan for a transition of leadership. 
What else would you add to the list of tips and tricks as you plan for an upcoming CWOC year? 
In Christ,
Anni
Director of Communications